Domingo na cidade de uma criança abre feriados das crianças
[ad_1]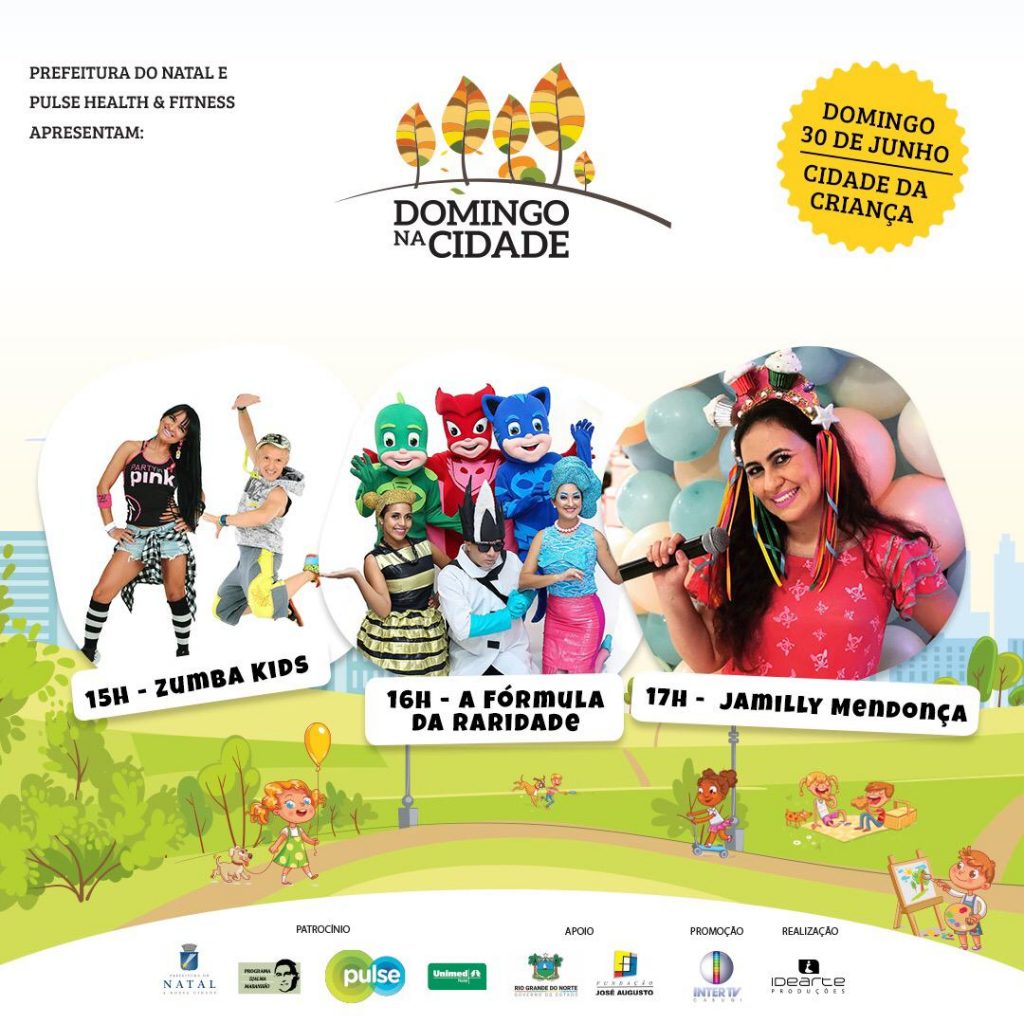 A quarta edição da primeira temporada do projeto "Sunday in the city" continua em clima festivo. Alegria e diversão pedem a passagem e continuam a ocupar a Cidade da Criança neste domingo (30) com um excelente programa com atrações culturais, que foi o melhor programa para as famílias de Potiguare.
Todos os domingos, o projeto prevê para o público: dança, música, teatro, lazer, gastronomia, saúde e muito mais em um espaço único de Natal para as crianças. Sempre a partir das 15:00. O programa é gratuito, apenas a entrada para o parque custa R $ 2,00 (dois dólares), crianças menores de oito (8) anos não pagam.
Neste domingo (30) são dadas aulas para crianças Zumba com Tio Salsicha e Tia Lily. a partir das 15:00. O 16º lugar em "Toys and Games" subiu ao palco do show "Formula of Rarity", e logo após o dia 17, a cantora Jamilie Mendonça anima o público com um repertório super infantil.
[ad_2]